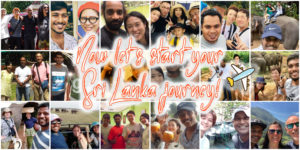 Thank you for using Sri Lanka Taxi Service.
Please feel free to contact us with any questions regarding this site, requests for quotations, reservations, etc.
In addition, it doesn't matter if you haven't decided the full travel plan yet, if you have the following details, the current schedule and the ranges can be understood.
① Travel schedule (approximate arrival time in Sri Lanka, flight code if decided),
② Hotel to stay
③ Desired tourist destination
④ No of people
If you can contact us, we will propose the appropriate charges along with the optimal route. (If you don't know, it's fine.)
All inquiries will be answered within 24 hours.

(If there is no response from this site after 24 hours, please contact us again, sorry for the inconvenience caused.)
[IMPROTANT] Be sure to read "Terms of Service" before applying. (Confirmation on Terms of Service is mandatory to use our service.)
Terms of Service ←click and check!
In rare cases, even if you press the send button, it will not be sent.
In that case, please contact us directly via srilankataxiservice99@gmail.com.