Security support included
From 89 USD / day ~
(Distance / time unlimited / no additional charge)
Promotional Discounts! (inc. tax)
For 4
days (lowest price guaranteed) 399
 USD
500
USD
! ! 
(20% OFF)
For 6
days (lowest price guaranteed)
589 USD
760
USD
! ! 
(22% OFF)
For 8
days (lowest price guaranteed) 779
 USD
1010
USD
! ! 
(23% OFF)
For 10
days (lowest price guaranteed) 899
 USD
1260
USD
! ! 
(30% OFF)
Reservations

/ 

inquiry here
Sri Lanka Taxi Service
・
Lowest price guarantee

! ! We want you to use it at a reasonable price.
・
Route consultation and plan creation are absolutely free

under the supervision of a professional guide driver.
・ It is safe to change the schedule suddenly.
Cancellation fee completely free (until the day before)!!
Reservations

/ 

inquiry here
Promotional discounts for Reviews (until March 2020)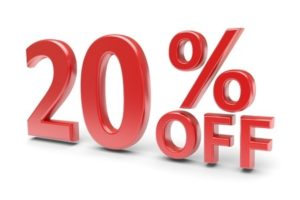 The Sri Lanka Taxi Service offers easy to-understand prices and lowest guaranteed prices (for 4 days or more) with no restrictions on distance and time. In addition, until 2020/3/31, those who can write a review of about 300 characters (with pictures) to be posted on this site after the use of the service, we will guide you at a special promotional price (20%-30% OFF) when inquired. (limited to use for 4 days or more).
Reservations / inquiry here
Plans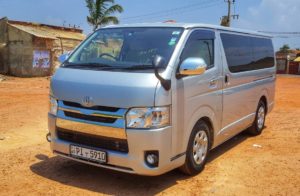 Comfortable spacious van plan. More info here
Up a notch (also corresponding van type) Premium driver plan is here
Information on other prices
* Premium driver plans are also available for vans.
* Safety support is included with all plans.
* Regular price 120 USD / day (unit price for 3 days or more)
* For single and two-day use, the fee will be based on your travel plan. Please contact us.
* Some fee structures are different, such as ultra-long distance and mid-night long distance travel. We will show you the exact amount at the time of inquiry.
* The lowest price guarantee is limited to 4 days or more and prior use quote on the Internet .
* Premium driver plans are not covered by the lowest price guarantee
Note: Unlike our service system, where no additional charges are incurred regardless of distance or time, local companies often have detailed additional charges such as car type, distance, presence or absence of driver accommodation, route change, additional charges depending on the time of day, high-speed charges, etc. At the stage of the estimate, it is difficult to accurately compare with our fee, and because the difference in quality with our Japanese support system is intense in the level of local people who can speak a little Japanese, The lowest price guarantee applies only to corporate sites with our standards where Japanese personnel can confirm their operations in Japan and Sri Lanka (excluding personal sites of drivers with some unknown locations, sites that do not have Japanese support systems, etc.)
About giving a tip
In Sri Lanka, there is a culture of giving tips to drivers and guides at the end of the trip. The general market price is about 1000 rupees per day ($5.5 / day), and it is handed over at the end of the trip. You may be confused by a culture that is not in Japan, but it is also true that giving tips is a very rooted culture in Sri Lanka and are one of the most important sources of income that support their lives. The driver works hard to get more tips. If you forget to raise a tip or get lower than the market price even if you don't have any bad spirits, the driver will be hurt by thinking that you are not satisfied with the tour. If you think that it is a wonderful service, thank you very much for your tip. Thank you for your understanding.
Please feel free to contact us if you have any questionsWe will respond within 24 hours.
Contact Us