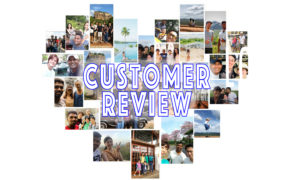 Thanks 3rd anniversary!

It has been used by

more than 2,000

customers

so far

, and the customer's voice is

about to break through

200

!

!

Thank you for your warm support!
Customers around the world have been using the Sri Lanka Taxi Service for travel, tourism and business in Sri Lanka and have received a very warm message. We will post reviews of tourist taxis and charters received from customers.
( We are posting the original text as received from the customer without any editing, focusing on the raw voice .)
The customer's voice follows "Pickup customer's voice" → "Post latest customer voice".
<Voices of past customers>
  The voice of the 2019 customers

here

from
  The voice of the 2018 customers

here

from
2020

Pickup

Customer Feedback
184.I made the best trip (voice of pick-up customer)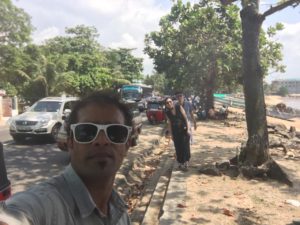 Thank you very much for this time.
Thanks to you and driver Lanka, it's been a
really
great
trip
to
Sri Lanka
.
Lanka asked me to pick me up at the hotel, but she really took care of her from the first day , asking her to change her sightseeing schedule and ask for a side trip .
It was a friendly and friendly Lanka, but we were also happy that we were able to spend a leisurely and quiet time in the car .
He explained the rare scenery and animals quickly
,
and enjoyed the unique Sri Lanka of
a
tourist car
.
The day climbed to Pitu run Gala lock, "
to us was thinking to the extent somehow? Within in the morning", "
proposal of Let's set in the morning 4:30!".
I was surprised and skeptical, but
this was a great answer
.
The sunrise as you climb up the rocky mountain, the morning mist jungle, and the
peacock sing.
It
was a
superb view that could not be seen without Lanka's suggestion
.
On the way in the dim
light
,
Lanka led me with a portable light.
Happened was also from tourists from Europe
guide the first time, which is to rely
Kudasari guided in,
was really Tanomoshika'
is.
And then of this also Bakkuri, "Do you want to ride an elephant -"
that the
proposal of more than expected in the request
is.
Not only riding, but also touching, experiencing body washing, and having a very
satisfying day
.
At the goal we took us on a day trip from Colombo, we were happy to take the car as far as we could enter so that we could enjoy the sightseeing in the heat even a little more comfortably .
The detour that suggested "you can meet the sea turtle" was a
very valuable experience
!
I think that I really enjoyed the memories of any tourist spot because Lanka made a proposal that suits our tastes .
Lanka gave me
a reservation for
the restaurant
,
which had been filled up on the web
.
He willingly responds to requests that go beyond the driver's category, and
is not only
a
driving skill but also a leading guide
!
Kudasari take a large amount of photos Along the way,
this is also
happy thoughtfulness
was.
Lanka
, who was
keen on studying
, was mentioned by other people
.
The first time I heard Japanese, I wrote
down and read it back, and remembered
"practice" and "army /
navy"
I was impressed
by
Ishala's hospitality who carefully responded
to WhatsApp, which he accidentally called before leaving
Japan.
If you are considering using it, we recommend it with confidence .
I asked Sri Lanka Taxi Service for a great trip.
I will definitely visit again.
Lanka and YONGI
,
we wish you all the best
and health from
Japan.
-January 21, 2020 Maru-san (Japan)

182. [ Premium Driver ] Reliable response from the start to the end of the trip (voice of pickup customer)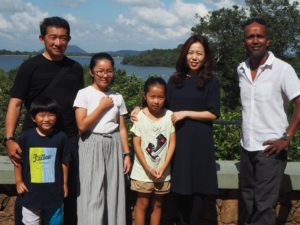 I spent 5 nights and 4 nights in Srilanka with my family, Premium driver Mario.
At first I felt the content of the "customer's voice" was exaggerated, but in fact, it was a very smooth trip with the kind and courteous response as it was.
Also, when preparing for the trip, Yongi received a very responsive and accurate response to various questions and requests .
Now that I have completed my trip, I feel that asking Srilanka Taxi Service has made this trip a success .
Driver Mario, as written in the voices of other customers, will respond "understand Japanese people" based on his life experience in Japan .
Thank you for choosing a restroom with a clean toilet for a long trip and climbing up to Sigiriya Rock together with a worried little child. In particular, the stairs of Sigiriya Rock are narrow and the position of the handrails is low, so it is a place that even adults can feel scary, so it was very thankful to join hands with the youngest child moving around and lead up and down.
Here rather than I asked, looking at the situation of children from the fact that who said, "Let's go together", simply has me always thinking really be necessary for us not only a guide and I felt.
Not only in Sigiriya, he was always watching over the children, so Mario just spontaneously toured the archeological sites and temples.
I think this also led to the satisfaction of this trip.
In addition, tours of spice gardens and tea factories, which were not included in the plan, provided suggestions based on travel plans and conditions. We lived in India initially but were not interested, but when we approached it was interesting against our expectations .
It was really nice to ask Srilanka Taxi Service and Mario for a taxi service on this trip . Thank you very much.
-January 13, 2020 SY (Japan)
177. There is no doubt that it has become a more fulfilling trip than just a tour trip! (Pickup customer feedback)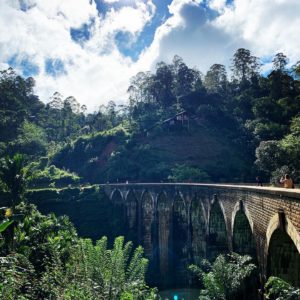 In Sri Lanka for the first time, the arrival of the plane may be early in the morning,
I was just researching the airport and hotel, and while researching, I found Sri Lanka Taxi Service's website.
Speed of response to the reviews and inquiries
at,
was prompt decision the charter of six days.
But decided to use,
not completely decided and the schedule where you want to go easily,
or contact us by e-mail to many times Yongi's, but I have to ask the change of schedule,
Kudasari always underwriting willing,
at ease starting
I was able to do it.
The driver, Gayan, who took care of me for six days, was a very friendly person and quickly got to know him.
Early morning of arrival, will be behind schedule,
but I have not even wait for more than an hour,
because who have been waiting to set a firm name card,
joined without hesitation
I was able to.
It
was a
hard schedule
to move to a different city every day,
but with
punctual and safe driving,
we went
smoothly
as
scheduled
,
We responded to sudden schedule changes on a case-by-case basis .
In addition to major highlights, we also enjoyed the unique ways of enjoying local attractions, such as spots along the way and delicious local shops .
In the car, always temperature is appropriate
or, or stomach is not empty,
such as a bathroom break is necessary or, like
or who do care
,
Ask questions of each other's countries,
talk about their passion for work, and let them
sleep softly when they are tired.
I was really attentive and could leave it with confidence .
With the help of Gayan's guide
,
there
is
no doubt
that the trip was more fulfilling than just a tour
.
On the way, I was traveling by train only and I was going to join at the disembarkation station, but the car broke down on the way and I could not arrive at the station on schedule, but I was at the hotel And arranged for me to pick me up at the station immediately.
Even before we joined, we would always update the situation
and emailed us where
we are now and how
soon we will arrive.
Thanks to that, I was able to wait without any anxiety or inconvenience.
Such an event is a real pleasure of traveling, but
Gayan
apologized many times
, really sorry
.
A very serious person
came through
and asked Sri Lanka Taxi Service this time
and I was
really grateful
.
I have just returned from Sri Lanka, but
I already want to go again.
During my travels, I've been promoting Sri Lanka to my friends and I'd like to ask Sri Lanka Taxi Service again the next time I go.
-January 9, 2020 MH (Japan)

174.I was impressed before going to Sri Lanka and impressed even after I went! (Pickup customer feedback)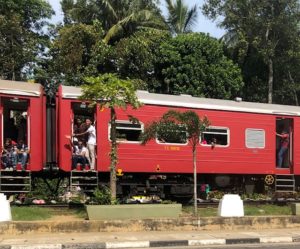 How can I travel efficiently for my first Sri Lanka trip ? I was looking into it and came to the Sri Lanka Taxi Service.
The price is low and the system is clear . In addition , I immediately decided that I could only use Japanese drivers .
Before going on a trip, I asked many questions. Mr. Yongi's polite Japanese and accurate advice for email support . Answer is earlier than anything else !
Before going to Sri Lanka, I was impressed .
My driver is Lanka .
He is very good at Japanese and friendly . That drive Techni Tsu run through the Sri Lanka of the city crowded safely click the best was.
Some of trouble even when there is confirmation on behalf of I or me, and Tari me tell you that I want to say, became very dependable.
I'm really grateful for the long-distance drive hard schedule that I want to see in four nights . Thank you very much.
If you have friends who are going to Sri Lanka, you will definitely recommend Sri Lanka Taxi Service !
-KT (Japan) January 6, 2020
169. Thanks to Sri Lanka Taxi Service, it has been a wonderful journey far beyond imagination. (Pickup customer feedback)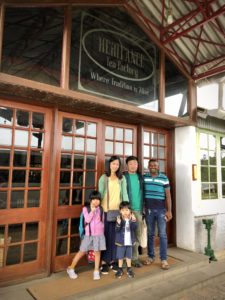 While searching for car charters on the internet, I found Sri Lanka Taxi Service.
I contacted Yongi immediately and he received a reply, suggesting what route to take . I was surprised that the email reply was very quick .
The view from the train to the Nuwara area was very good, so I was recommended to go on the highland train . In fact, I was able to enjoy the wonderful scenery on a train .
This time, I ordered a van type car so that my child could relax for a family trip of 3 and 6 year old children.
Driver Dinishi was very kind and kind to children . He gave me a ball and hugged him when he was dying .
Along the way to the destination down closer to enjoy the children likely location tumbled, in also the day when the climb to the Sigiriya rock a total of as climb in early hot since morning gave us fractionated.
I was hungry on the way, so I asked him to drop in at a recommended restaurant, and he took me there immediately saying that there was a good restaurant. There was a menu that even children could eat, and everywhere was a delicious shop .
On the way from Galle to Colombo, they
took me
to a turtle breeding facility,
and the children were very happy.
The beach on the coastline from Galle to Colombo was beautiful
and the
sea ​​was very blue
.
I wanted to be slow if I had time.
Personally, the scenery of the tea field in the Nuwara area is very beautiful and recommended .
Sri Lanka was abundant in nature and the
people were kind and very friendly.
I think it was really nice to use Sri Lanka Taxi Service
.
It was a wonderful journey far beyond imagination
.
I want to go back to Sri Lanka someday.
-SK, January 3, 2020 (Japan)
2020 customer feedback (latest post)
185.[ Premium Driver ] Thanks to the driver who made me want to return to Sri Lanka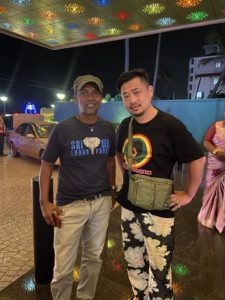 When the itinerary was decided, I told the itinerary to the window,
and I could interact with the driver on WhatsApp before leaving the country, and I was able
to meet smoothly at the airport where I was asked to pick up.
The driver's the case may have lived in Japan in the Japanese is fluent
in more detail as well, such as the history of Sri Lanka, this time, Jeffrey
, but the travel around the Bawa architecture was the purpose
architecture of Bawa,
in detail also about the history It was a very enjoyable trip
.
In addition,
recommendations and plan other than the process that had been hope
told me also,
made me want to revisit to be sure Sri Lanka
thanks to the driver's
in
you.
I'm really thankful to you.
-January 22, 2020 Mr. Kanayama (Japan)
183. [ Premium Driver ] 6 days spent with Mario is really valuable time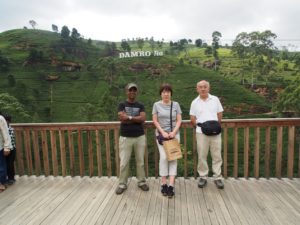 I traveled around Sri Lanka with Mario for the New Year holidays for six days.
Sri Lanka says that traveling by bus or tourist car is the mainstream , so we decided to ask for a tourist car that can use time effectively.
At first, I was a little hesitant to pay in advance, but after several emails, I was convinced that the company would be able to leave a quick and sincere response with confidence .
When asked about the transfer from the airport late at night, it is more reasonable to ask for an airport taxi or hotel. Then, when I told her the first sunrise departure time, it was suggested to pick up an hour ahead of time because of the sightseeing spots with many highlights.
I was impressed that it was a company that really thought from the user's perspective .
I think that a tourist car that can be requested at the airport is enough as a means of transportation, but I asked Srilanka Taxi Servic and spent six days with Mario was a really valuable time .
In considering the travel plan, we decided to stay at a reasonable hotel at first and stay in a hotel like Sri Lanka in the second half of the game.
The hotel I chose in Sigiriya was the " Flower Garden Eco Village " that Japanese people rarely chose . This hotel had to go through a bad road, and driving Mario must have been tough.
However, I was able to stay very quiet despite the holiday season. Recommended during your stay in Sigiriya .
In the next candy I visited, I chose a hotel in the city for the first night and a suburb for the second night, even though it was a consecutive night, which again caused trouble to Mario. (Mario seems to have thought that he stayed at the first hotel for consecutive nights)
From the second night of Kandy, I stayed at a Cinnamon Citadel Kandy, Jet Wing Light House, and Jet Wing Blue because I stayed at a hotel unique to Sri Lanka.
As for the impression of staying at a large chain hotel, the rooms were comfortable, but I was able to spend a good time in Sigiriya, where I could spend time in nature, and candy stayed in the city.
Everywhere I visited with Mario was really comfortable .
It suggests a plan for everywhere we go so that we can enjoy it .
I had planned a rough schedule in advance, but I didn't decide on the details, so Mario was in a round throw state.
In the recently visited Anuradhapura, walk around together, in Sigiriya, advise that you should look first at the museum before climbing the rock, and in Polonnaruwa, three willer who can look around the archeological site efficiently I was able to arrange a guide in and everything was exhaustive .
In the Nuwari area, he responded instantly to requests to see a lot of tea factories, and guided him to three different factories.
She also took me to a church of British rule, where I was able to get a feel for the history of Sri Lanka and have had experiences that would not have been possible without Mario .
He also worked hard on what we could enjoy at every destination, such as arranging candy and dance in candy and choosing a coastline way on the way back from goal to Negombo .
In addition, the conversation we had while traveling was one of the pleasures of traveling.
One of Mario's kinder episodes when she requested to go to the Pinnarahua Elephant Orphanage was told that Pinnawala was not recommended because she was hitting the elephant and showing it.
The guidebook taught me the truth that I could never know. When I actually visited, there were many elephants that were connected, beaten or corrected by chains.
Looking at Mario's elephant, I felt that the word wild elephant on a safari was really true.
This time, due to the schedule, I could not go to Safari, but when I return to Sri Lanka, I would definitely like to see wild elephants on Safari.
This trip touched on Mario's humanity and I think he gained more than the archeological site of Sri Lanka .
It was really nice to ask Srilanka Taxi Servic for this trip to Sri Lanka . Thank you very much.
-January 18, 2020 AY (Japan)
181. The best driver! Action, judgment, facial expression and Japanese language skills are all perfect!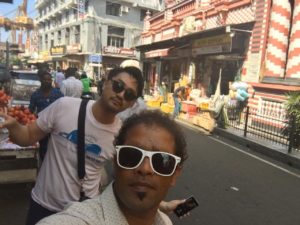 From the end of 2019 Sugoshima the new year of 2020 in Sri Lanka was. It was a great 6 nights and 7 days trip.
Not only was the culture of Sri Lanka and the human nature of the people wonderful, but thanks to Lanka's ability to drive, guide and coordinate, I was able to have a comfortable and comfortable life .
Because it was life's first South Asian landing, before departure lot of anxiety there was, to arrive at the airport in Colombo in the evening of the flight, already almost not at the time that I got sent to Lanka's to the hotel safe feelings no longer, but rather a sense of security had been felt even.
Immediately after meeting at the airport, if he talked about buying a SIM, he went to the counter of a local mobile phone company where crowds were formed , talked with people and talked with the clerk, Ranka said, " It seems to be quite time-consuming. , than wait here because it would have tired, does not do so either? "because can contract even tomorrow the town gave us suggested. I thought it was perfect .
Action / judgment / expression / Japanese ability.
After that, on the third day, if the SIM that had been good until then became unusable and could not be used, he told me to the service center in town together, he showed perfect interpretation and tenacity and solved it safely ! It was a situation where I thought I would give up on my own, but it was really helpful.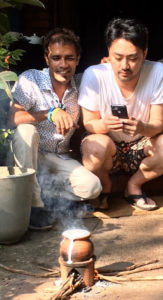 Until the third day, there was
still some communication that had not yet taken
place,
but by being able
to convey my thoughts without hesitation to some extent, I was able to
understand my personality and hobbies and tastes, and to
find the local food and food we were looking for. , And
introduced me to the local store
,
and enjoyed shopping and eating together.
The theme of
our
trip was "Bawa architecture and local culture"
, so
thanks to Bawa and Lanka, both were very much enjoyed
.
I had a variety of chat on the move, but
What was interesting is, if there is a Japanese do not know during the conversation "
come to hear that What do you mean?",
Took the answer and notes on the fly I was
Hardworking.
By the way, the word at that time was the word "private."
Very flights so was also connected by chat app when it becomes to get separated
was interest.
Sudden heavy rainfall
during the walk
and I did not have
an
umbrella so when I was waiting at a cafe,
if I told the name of the shop
,
I got picked up immediately by car
,
really flexible
movement For me.
Driving is also a technique
that
I think is absolutely impossible, such as
bass and tuk-tuk stray dog,
We overtook stray cows while avoiding them well.
Looking at Lanka's use of horn,
there was also a discovery that horn is for kindness.
This time it was a trip with two people, but
next time I was
convinced that
even if traveling alone, Lanka would be able
to
enjoy it
.
In addition,
the us taking our photos of actively Lanka's own camera
in, we were left a lot of photos of not always a two-shot.
Next
, I
would like to ask if I have a chance to travel to Sri Lanka
.
And,
already
the company along with the country of Sri Lanka after returning home to colleagues, "
also recommends sri lanka taxi service"
.
Thank you very much this time.
-January 13, 2020 FS (Japan)
180. Thanks to Adi, it's a really nice trip!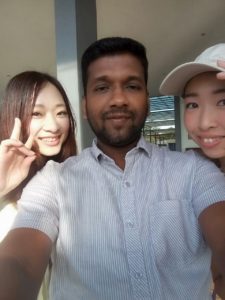 This time,
is available in two nights and three days in the top Upon the Sri Lanka trip to the year-end and New Year holidays
came.
The driver, Ady, was an English driver, but he had no problem with very easy to understand English .
He told me the history of Sri Lanka in detail .
When they said they wanted to eat mango on the way, they
took
them to a shop where locals could shop, and to
a spa
where they could
get a
reservation without reservation
.
Although it
was a tight schedule of
three days and two nights
around
Kandy, Sigiriya, Dambulla, Hikkaduwa, and the
goal, it was only
custom-made
that it was easy to change the route while consulting the route for traffic congestion prediction etc. on that day
.
This was my first trip to
Sri Lanka, and all
the
Sri Lankans were kind
and greeted everywhere.
The security is good and it is a recommended destination
!
Attention to one point?
Speaking of which, it
is natural for
a road with one lane on each side
to overtake in the
opposite
lane
while sounding horn,
so it is harsh
at
first
!
(Lol)
-January 12, 2020 Maisan (Japan)
179. The company and the driver were reliable and reliable. I think I will use Sri Lanka Taxi Service the next time I go.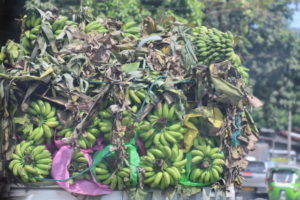 Yongi
was quick and accurate in replying to emails and was relieved
.
In fact, when I went to Sri Lanka, I was surprised that the road conditions were completely different from Japan.
According to my research, traffic accidents are 10 times the number in Japan.
I guess just looking at the road would be so.
The
buses are insanely fast and stop suddenly as
three wheelers, migrants and dogs are mixed, and
it's really chaotic!
I went there 10 years ago, but I
think it's getting worse because of the increase
in
cars.
We arrived
at the hotel
late at night, so we
first went to the hotel at Uber at the airport, but the driving was rough and weird.
Marissa, a driver at the Sri Lanka Taxi Service the
next day
, was accurate in time and safe to drive
.
Since I could go sightseeing with all my luggage in the car,
I thought
that
I
couldn't
feel
safe with a taxi company negotiated at the airport
.
I am full
of
gratitude to Marissa who drove without complaining even though I traveled a lot for
a
long time in a
short schedule
.
Marissa's driving is good
,
but it is always advisable
to
bring sickness because the traffic conditions and roads are amazing
!
Also, the
toilet stops at a fairly clean place,
but there is often no paper, so make more pocket tissue that can be flushed.
I was thinking about moving the bus at first because the bus is cheap, but I saw the local bus and thought that
it was really nice not to move to
the
bus
.
It is tattered, and as
soon as it stops suddenly
, it
overtakes various cars at high speed.
I'm so scared!
Some people jump on the way while running, and
when you get off, you do not stop exactly and just slow down a little.
.
.
!
The hurdles are too high for Japanese.
.
.
.
!
The impression I've actually seen is that the
next time I go, I will definitely use Sri Lanka Taxi Service
.
I usually use a
regular plan because I do not have difficulty in everyday English conversation no matter where I go
, but still the general English of Sri Lankan is quite difficult to hear, so it
may
be good to premium if you want to enjoy conversation
.
In Sri Lanka, I looked around Bawa architecture, but the
weather was fine every day, the weather was good and it was a great new year.
I'm sorry that I forgot to take a picture with Marissa.
-January 11, 2020 YT (Japan)
178.[ Premium Driver ] Thanks to Haravinth, it has become a very meaningful trip. I would like to ask Haravinth again next time!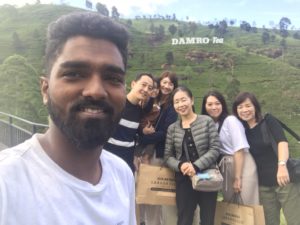 This time , I traveled from Sigiriya to Nuwara Eliya in Sri Lanka with 5 adults and 1 infant on a 6-night itinerary .
When I
asked a
Sri Lankan traveler for a main itinerary to interact with animals and nature,
I can experience Sri Lanka's traditional cuisine after riding a ox cart as
well as Sigiriya,
and
Hidungara that is not easily mentioned in the guidebook it climbed to lock
Lito
very valuable experience
we were able to.
In addition,
Haravinth's driver also very kind
and,
even when the child is ill
adjust the flexible schedule
or me
, suddenly of Sri Lanka divination of requests and power stone shop of A
Kudasari and soon also range, various Despite saying selfishness, she was
very
kind
.
Thanks to all of you, all the members were
very
satisfied with your trip to Sri Lanka
and expressed their desire to come back soon.
I
would like
to
ask
Sri Lanka Taxi Service and driver Haravinth again on the
next
visit.
It was a
very meaningful and enjoyable trip
.
Thank you very much.
-January 10, 2020 HA (Japan)
176. [ Premium Driver ]
 Asanka was a caring, friendly and gentle
driver who was very dependable!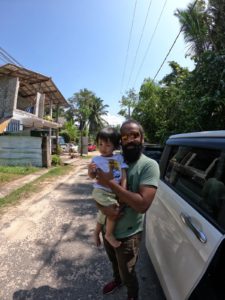 Thank you for
arranging your car and giving advice on the Sri Lanka tour
.
Thanks
to you, the whole family was able to enjoy
a
comfortable and enjoyable trip
.
Asanka, the attendant, was a very caring, friendly and gentle driver !
Some of my sons were almost two years old, so I was careful about driving safely on the road, and I was able to move with confidence .
While driving, he talked about the next destination, Sigiriya rock, safari elephants, and the city of Galle.
As an aside, the fact that he also lived in Singapore was a big hit in Singapore. To say whether, without necessarily too talk to be with, people who have a sense of distance took just well I felt Do it.
On the way from Galle to the hotel in Bentota, he offered us some stopover plans , which were no plans . Above all, the riverboat around the island was very enjoyable with a sense of adventure .
Because I
was
traveling
with
children, I had a good schedule
and enjoyed
a smooth and comfortable trip
.
The friend will go to Sri Lanka by all means
recommend Asanka's
to
you I want to!
I'm really thankful to you.
-January 8, 2020 MI (Singapore)
175. I was able to see more places than I expected and was able to touch not only sightseeing spots but also the lives of locals.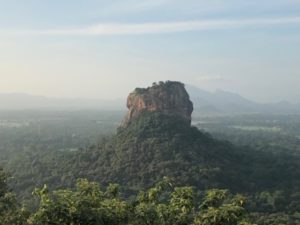 We decided to ask for a tourist car so that we can turn as efficiently as possible in a short period of time.
When making inquiries to Sri Lanka Taxi Service, we did not know the actual time required or the number of visits that could be made in terms of time
. Was.
The driver you introduced, Denish, was a tour guide before and was very familiar with the sightseeing spots, and was very helpful to give advice on the exact time required at each location.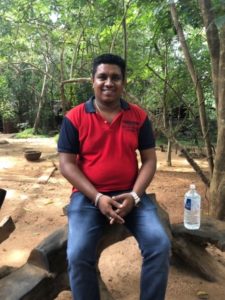 Also, it was very fun talking and friendly.
I wanted to go as far as possible if there were other places to go sightseeing in the middle of the destination,
He told me his wishes and made various suggestions.
Thanks to this, I was able to see more places than I expected, and not only to see tourist spots but also to live local people.
It was a great experience especially when buying souvenir Sri Lankan beer and shopping with locals at a liquor counter for New Year's Eve or crowded with locals.
Thanks again to Yongi of Sri Lanka Taxi Service and driver Denish for helping out after this trip.
Thank you very much.
-January 7, 2020 SO (Japan)
173.[ Premium Driver ] It was a very enjoyable trip to experience the culture of Sri Lanka .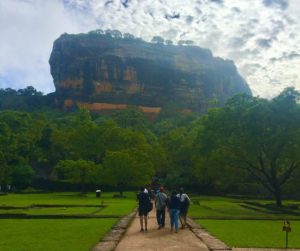 During this trip to Sri Lanka , I visited Colombo → Dambulla → Sigiriya → Candy → Nuwara Eliya → Goal → Colombo in 6 days.
The driver of the Mr. Suren, and difficult to purchase tickets and where to understand is in our, parking difficult place even in such, will be a guide and look deliver to their own drop-off, local people also various details in Sinhala I heard it .
And in the case of sudden rain, we had really good support , such as suggesting other sightseeing methods, and stopping by our lunch shop when we were hungry .
Thanks to you, I was able to get in touch with Sri Lanka's culture outside the planned sightseeing spots and it was a very enjoyable trip .
I would like to ask again when I visit Sri Lanka next time .
-January 5, 2020 RM (Japan)
172.[ Premium Driver ]  This is the true intention as a user, but I think it was good to use it. It is a recommended level.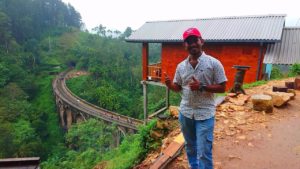 This time, the main transfer was applying for Sri Lanka Taxi Service. It is the true intention as a user, but I think that it was good to use. It is a recommended level .
Suren, the man in charge of us, was a 21-year-old boy who loved motorcycles, loved Japan and loved driving, buying two Honda motorcycles.
It is often the case that traveling between bases can take as long as 5 hours, but Mr. Suren drove silently without unnecessary interference .
Driving carefully, the driving skill of a wife who is easily sick was also able to sleep soundly in the mountains .
If you go to a restaurant he suggests, his meals will be included in the meal, and if you don't have a store you want to go to, you may want to accept a restaurant suggestion . The taste was good and the price was reasonable .
In addition, it is a tourist guide, but there are designated tourist guides at famous tourist bases of World Heritage, and it seems that drivers are prohibited from guiding . It is important to note that the tourist guide at the base is persistent .
Suren kindly covered the guide and negotiations with the local people (from the point of using the restroom at the stall …) .
Every day, asked to come in the morning 8 o'clock, I am bear with me as far as being sent to the hotel to 7 pm around at night, unpleasant face one Seth, was really saved . (This is an excerpt from Jiro.N's blog . Continue to Jiro.N's blog .)
-January 5, 2020 Jiro.N (Japan)
Click here for Jiro.N's blog . Jiro is also preparing a tea site! Come here I will also check please.
171. He / she guided the short trip safely and kindly.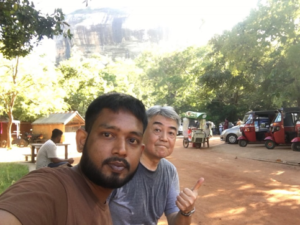 I like to travel on a local bus or railroad, seeing and interacting with local people and staying relaxed while keeping costs down.
I was hesitant to charter a taxi by myself because of the cost. However, because it was the first country and only a short trip of only three days, I decided to hire a tourist car (taxi charter) to get around efficiently and efficiently.
According to various studies on guidebooks and the Internet, it seems that it is inexpensive to charter a taxi at a local airport, but it seems that it is often tricked, so even if the cost rises a little, a safe and secure means I thought that was the first , and asked a Japanese-run Sri Lanka Taxi Service.
I thought that it was a reliable company that responded quickly before departure, such as examining the course . Thanks to this, I was able to travel efficiently, safely, and happily while highlighting the highlights. I am very grateful to Mr. Yongi and the local staff who responded quickly and politely to minor problems .
This time, the driver in charge was 29-year-old Johan, whose face was similar to Will Smith. He was a good physique and he laughed because he often eats and said he was a hyena. He explained the local history and culture in fluent English, and led me to the summit of Sigiriya, who was worried about his age (plus altitude phobia) .
Especially when he saw a lot of bees on his way down the stairs to Lion Rock, he noticed early and told him that he was lying down and he was really saved. For lunch, he responded to the request that he would like to go there with a local because he wanted to eat local food at a restaurant where the locals went, and he taught us how to eat. At that time, I was a bit surprised to see the chicken eating crunchy bones, saying that it seems to be a hyena.
This time, for a short time, I could only visit some areas such as Sigiriya, Kandy and Pinnawala, but I will plan a slow trip around Sri Lanka and come back someday. In that case , I would like to ask your company again. Thank you very much.
-January 4, 2020 TN (Japan)
It was a safe and comfortable trip for 170.4 days!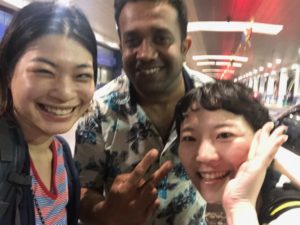 It was a very fun trip for four days.
Of driver Indica's, such as the recommended location and delicious food Kudasari tell us a lot, travel with a variety of nice side trip that was able. I would like to thank you for making my trip for four days without any worries .
Since the location that is not Maware still a lot, also came to Sri Lanka
Idesu!
!
In that case thank you again by all means.
-January 4, 2020 SK (Japan)
168. It was comfortable thanks to Hiace.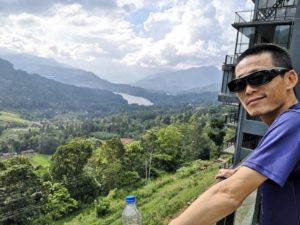 I am currently stationed in India and have no difficulty communicating with the driver in English, so I asked for a regular driver instead of a premium driver.
The trip was for a family of five with three children, so when I asked for the Van type, the actual dispatch was Hiace.
Thanks to this, there was plenty of space even when carrying large luggage for five people, and I was able to travel comfortably for a long time .
I was sick from the very beginning of the trip, and I could not go to the tourist spots I wanted to go to, just staying in the hotel,
As expected, we were sorry for us, and some of the drivers suggested sightseeing points along the way and gave us a detour.
The candy jeweler may have been half of his business, but the children were also happy to see the processing plant and show a Japanese video of Sri Lankan jewelry.
I extended my legs to Nuwara Eliya, but as I climb up and down the fine mountain roads endlessly, people who are not very confident in the vehicle may want to bring sickness prevention.
Although it may depend on the driver's arm, the driving of our driver Suminda is quite rough, and after almost 4.5 hours running from Nuwara Eliya to the airport almost non-stop, poor physical condition combined with almost all the family's grocery was. .
In my case it is Indian standard, so I am not surprised at the rough driving of such hands and the point of starting a phone call while driving, but I think that it is a level that can not be said to be a bit safe driving according to Japanese standards .
It is not clear whether premium drivers have good driving manners around here, apart from Japanese language ability, but if you are worried, consult with Yongi around here and consider a premium driver I think it can be done.
thank you for helping me.
-January 3, 2020 HY (India)
167.Troubleshooting from the start to the end of the trip
We spent the new year with two friends.
Since it was the first time in Sri Lanka, I was in a state where I could not understand the right or left, but I
got advice from the local viewpoint such as suggesting routes.
We responded to our selfishness, and
thanks to that, we went to a place where it was a little difficult to get to
and felt
the great nature
!
I left everything up to the driver's plan for the day, but the
recommended Ayurveda and Safari were satisfactory.
-January 2, 2020 Mr. RY (Japan)

166. Really nice driver Kavindu and interpreter Ishar a!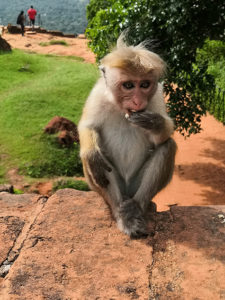 This time I really took care of you.
This time the schedule was to go from your hotel in Nikonbo to Sigiriya and return to Colombo on the last day.
If you were
a
little worried
at the hotel on the first day, a
car arrived and
Kavindu, a driver who smiles easily from
the
inside
.
Get off the car and say hello!
The trip started
with a
very good impression
.
Originally, the purpose of this trip was to stay at a hotel in Sigiriya and Sigiriya Rock, so I didn't consider any other steps at all, but on the day I asked if it was possible to stop at Tamblatta , while I was a detour in this that all right, aimed at the hotel.
It was about 4 hours, so
we stopped by for lunch.
I was a little worried about what kind of lunch it would be, but to
a local buffet restaurant with clean toilets.
A very nice shop choice
.
While calm in this restaurant,
you of while comparing a guide book and map the appointment of the future of four days
we talked a rough schedule in the story.
The next day, I plan to go to Sigiriya Rock …
I was sick and was notified of a schedule change in the morning.
We, who are not good at English
, emailed the Japanese help desk I was listening to.
If you do so, you will get an immediate reply, even early in the morning!
I was really helped by the immediate contact and Japanese language support
.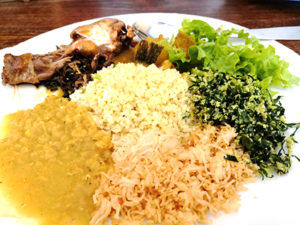 In this way,
I was able to have fun
while changing
the
schedule flexibly
.
I
was sorry and sorry that we could not
communicate so much with
the
driver Kavindu
because of our poor English, but we
did not like talking so much because of our personality, so a
really
good sense of distance It was really good that had kindly kept
it
.
The details could be
handled with
the
help
of the
help desk, Ishara, and
I enjoyed my first trip to Sri Lanka
.
Last
but not least, the car stopped working due to a car engine problem on
the
last day
.
At this time, Kavindu
arranged
a
different taxi
with a quick response according to the situation,
and we were able to get to the hotel safely.
If true, I wanted to say thank you and say goodbye, but it was
really a
stalking
on the way, so
Kavindu had to stay on the spot, so it
was inevitable.
We had you
cope well until the very end
.
Once again,
thank you very much for taking care of me.
Sri Lanka is full of attractions and there are still places to go.
I
would like to ask Sri Lanka Taxi Service again next time
.
Really nice driver Kavindu and translator Ishar
a!
-January 1, 2020 NS (Japan)
<Voices of past customers>
  The voice of the 2019 customers

here

from
  The voice of the 2018 customers

here

from