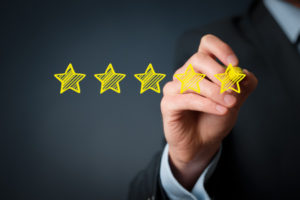 To date, customers around the world have used the Sri Lanka Taxi Service for travel, tourism and business in Sri Lanka and have received a very warm message.
We will post reviews of sightseeing taxis and charters received from customers sequentially.
(We are posting the original text as received from the customer without any editing, focusing on the raw voice.)
Voices from customers are "Use of major corporations" ➡︎ "Pickup customers' voice" ➡︎ "Post latest customer voice". The original text is published without editing.)
* (Latest) 2020 customer feedback

from

here
*

Click here for

customer feedback

from

2018



Major corporate customers



* The use of major corporations is from Sri Lanka Taxi Service.

Please refer to the lower section for the voice of customers.
149. Participated in the production of a new CM by Kubota, a major construction machinery manufacturer (use of major corporations)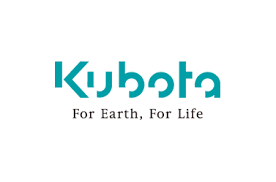 Mario, a Japanese driver, was in charge of the local audition and acting guidance as an interpreter.
Click here for CM . This is a very impressive story commercial. Please take a look.
-2019/9/26
116. The Sri Lanka Taxi Service was used by Yomiuri Shimbun for coverage in Sri Lanka (use of major corporations)

To cover the very painful terrorist incident that occurred on April 21, three charter crews from the Yomiuri Shimbun, who entered the country from the day of the incident, were used for 10 days.
-2019/5/6 Yomiuri Shimbun Asia Branch (Jakarta, Thailand)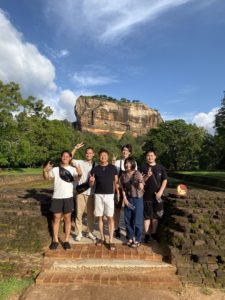 We are a member of an architectural design office in Tokyo, but we visited Sri Lanka on a four-day, five-day employee trip.
It was a rather hard itinerary to use two air taxis (Cessna) on the way, as I wanted to look around the interesting buildings in Sri Lanka, including Jeffrey Bawa.
However, the driver Rohan will consider the traffic situation and local information on the day, suggest a route so that you can travel more smoothly, and Rohan's recommended shop on the way that is not in the itinerary It was 5 days for us to get to know the tourist spots .
And, above all, Rohan's driving skills.
Sri Lanka was able to spend in the car with a technique that did not take care of the hard traffic situation with confidence ,
He told me every time there were rare buildings and animals with great insight .
This time, I used SriLankaTaxiService for employee trip,
Next time, I would like to ask for my private trip .
It was a really good trip , thank you!
160. [ Premium Driver ] Thanks to Mario, I had a dreamlike time.
157. A very good trip! I still want to use it.
The three-day tour is over! Thank you for all the help you have given me.
In particular, Marissa, who was in charge of me without appointment , came to pick me up by the appointed time every day . I went to everything I wanted to go to Kandy, Polonnaruwa, Medigligiriya, and besides that, it was unplanned, such as a tea center and a botanical garden on a sidewalk on the way, proposed by Marissa .
The tour of Polonnaruwa and Medirigiriya on the second day was one of the destinations I was looking forward to.
Polonnaruwa is I-to-the guide while get guided by the Kutuku, waiting for Mr. Marissa is very patiently was saved me. For Medirigilia, Marissa also served as a guide.
Day 2 of the Upon change of accommodation me to call the advice and hotels , even was glad was able to stay cheaper than net book thanks in you.
Thanks to Marissa, I have many good memories ! Among them, happy bought was of is, is that I met also twice in wild elephants during the drive. Road large wild elephants walking the shoulder, when I came to the last time Sri Lanka is the same area so did not see any, I think it was this time lucky.
Also, I was
warned (afterwards) that negotiating the price when hiring a tuk-tuk guide in Polonnaruwa would be useless if I did not do it myself (laugh)
I think he has been very acquainted with my very own pace.
It was a very good trip . I would like to use it if I have a chance to come to Sri Lanka . Thank you very much.
154. [ Premium Driver ] I was able to enjoy Sri Lanka with peace of mind because I could communicate in Japanese.
153. [ Premium driver ] It was a fulfilling trip beyond imagination.
152. I was relieved to respond very quickly and politely to minor problems.
151. Without using the Sri Lanka Taxi Service, it would not have been such a wonderful trip.
150. [ Premium Driver ] I was able to spend my time traveling alone, and it was a wonderful trip.
148. [ Premium Driver ] Bright, courteous and accurate in time, no complaints! The staff's response is also ◎! !
145. [ Premium Driver ] The encounter with Haravinth has made my journey more intense and irreplaceable.
144. I was able to travel with confidence and it was a very satisfying trip.
143. [ Premium Driver ] Enjoy a trip to Sri Lanka packed with charm!
141. I enjoyed it thanks to the kind driver.
139. Recommended for "safety" and "saving time and physical strength".

138. We had you respond immediately to sudden changes and enjoyed with confidence.
-2019/8/20 SO (Japan)
137. Easy travel made easy!
111. I was able to travel safely and comfortably in Sri Lanka with children!
109. [ Premium Driver ] We will continue to support warm and gentle drivers! Thank you for a wonderful trip!
108. Touching the kindness of the driver, a wonderful memory became a treasure of a lifetime.
107. [ Premium Driver ] It is a comfortable mother-to-child travel that can be used safely with small children!
106. [ Premium Driver ] We responded to sudden applications carefully, making it a fulfilling solo trip!
102. [ Premium Driver ] Encountering a driver has become the best memory of my trip!
-2019/3/23 MS (Japan)
101. [ Premium Driver ] The drive technology and the guide power are so high that you can enjoy your trip!
99. A refreshing nice guy! Nice to meet a great driver!
98. [ Premium Driver ] An excellent new driver, Suren, who has completed driver training and debuts!
97. Thanks to the hard driver, sightseeing has been enhanced!
96. The best trip with a safe and gentle professional driver!
95. [ Premium Driver ] A wonderful honeymoon! I was saved in Japanese!
94. [ Premium Driver ] Graduation trip Man trip has been enhanced!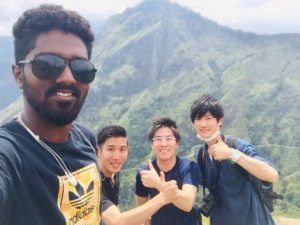 During the one week trip to Sri Lanka as a graduation trip, I was very helpful.
The places we wanted to visit were far from Sigiriya Nuwara Eliya Yala Galle and
we used taxi charters to ensure safe and efficient transportation.
We decided to use SRI LANKA TAXI SERVICE because the word-of-mouth and online quotes were very polite .
I stayed with Haravinth for 6 days.
In between visits routes that had planned their own, some Hisage just good activities
will be asked to draft, extensive travel than was assumed now.
Thanks to Yo for responding and Haravinth for enriching the trip
.
92. The price is reasonable and the worry is fine.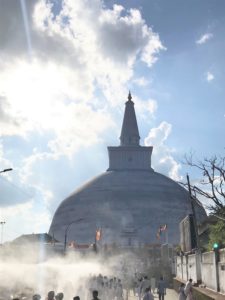 During the 9-day stay, I was taken care of for 5 days.
Although only two companies asked for a quote, it was considerably more reasonable than other companies , and it was not guaranteed, but it was finally a fulfilling trip to arrange a Japanese driver .
Yo was also very helpful as Yo-san confirmed the prior sightseeing consultation and responded promptly .
However, will you come to pick me up on the first day? There was little anxiety, but driver Manju arrived at the hotel before the time and was relieved to welcome him with a smile.
On the first day, I got picked up at a hotel in Negombo, visited the elephant orphanage, Tambulla Temple, delivered it to a hotel in Sigiriya, and it was scheduled to end that day, but because I arrived at Tambulla earlier than I thought, We requested to go to Anuradhapura if possible, but we were happy to acknowledge the sudden addition.
Anuradhapura was a little far away and not very interesting, but the sacred atmosphere that I couldn't understand in the guidebook was very nice and I was glad to take you there. At the bodhi tree, I was glad to have a bundle of white thread wrapped around her wrist at the recommendation of Manju.
The next day, after sightseeing, I took him to the Ayurveda facility, which I looked up on the net and was concerned about. The treatment is late, so I thought it would be a pity to have a friend with Manju, but I was grateful with a smile as I was waiting.
At the Polonnaruwa archaeological site, the heat was deprived of heat more than I expected and I was likely to suffer from heat stroke, but when I returned to my car, I was able to cool down, so I managed to get over it. Some people went around the archeological sites by bicycle, but we had to be a car with a cooler.
At the restaurant that I was guided, Jaga Food in Polonnaruwa and Indian curry on the lakeside in Nuwara area were particularly delicious. I was tired because of the heat and the schedule of moving a lot, but thanks to Manju's personality and safe driving, I was able to sleep in a car while traveling and it was very helpful.
Manju, thank you very much for your long driving and sightseeing support.
91. Learn Sri Lanka curry with your driver!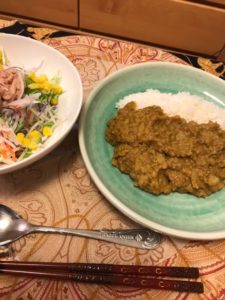 Although it was a short trip of 4 nights in Sri Lanka for the first time, thanks to the driver's rally I was able to enjoy it happily.
English 2 women was also anxiety does not often speak, but me going out to a little English, it was reassuring to be able to travel together.
During the move or ask how to make the Sinhala and Sri Lanka curry was.
The photo is a dal curry made by a friend in Japan with a rally recipe.
Thanks to you, it was very delicious.
Next time I want to do my best to buy a SIM card first and get more communication .
Thank you again if you have the opportunity.
Stoute!
89. 60th Anniversary Friendship Girls' Trip! It was the best memory.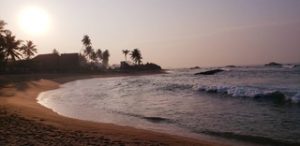 The long-awaited trip to Sri Lanka, fortunately, was realized in early February this year in the form of a sixtieth birthday trip with four friends in high school. We thought about going on a package tour, but ultimately decided to plan our own itinerary. Because Ayurveda, Safari, World Heritage, Morning and evening seaside stroll, shopping, each of the four people had their own different purpose, so take a time to make sure that all of them are very satisfied with the package tour Because I didn't think I could do it. When it came to my 60th birthday, my likes and dislikes came clearly, and my experience was good or bad, so I decided more smoothly than I expected. It was transportation that bothered my head next to my accommodation. My travel member's son used to take a train when he visited Sri Lanka before, and he declared that he would never do it for his mothers. So she was a taxi member of the trip and found Taxi Service Srilanka. Immediately after inquiring by e-mail, I got a reply right away, and I was pleased to be able to use it because I was able to clearly explain the price setting and service contents. If you have any further questions, you will be replied immediately, so I feel like you have built a sense of security and trust before you travel. It was Hanmira Samboy, a very clear and a bit shy, who came to meet me at the airport. He lives in the US and asks questions about American politics and explains the political situation in Sri Lanka. As we learned later, he was of the same age as our children. In the back seat, I was able to endure many hours of driving every day with four frowning aunts (laughs). The first day of enjoying Anuradhapura and Safari was thanks to his quick response.is. After witnessing several baby elephants desperately following her mother, she was impressed, and the sight of the setting sun seen in silence is still burning in her eyelids. After this, the highlights are Sigiriya Climbing, Spice Garden, Candy Town and Buddha Tooth Temple, Tea Factory and Tea Plantation, Walking around Galle Town, Staying in Ayurveda Retreat, and finally Shopping and Mini in Colombo I was able to do almost everything I wanted to do and where I wanted to go with the lunch of a crab at the Street of Club and Samila's advice . He went east if he wanted to buy cashew nuts and west if he wanted to buy local souvenirs at supermarkets . Also, I was greedy and wanted to go to see dolphins and whales in Minneria, but I could not go because of time, but the river safari he took me instead was better than I imagined was it. I was surprised that the jellyfish that the boat driver picked up and showed me was like green jelly. I dropped in at Cinnamon Island, where I learned how to make cinnamon sticks. The 60th birthday commemorative trip to Sri Lanka was a truly memorable and deep journey. It was the Sri Lanka Taxi Service that made the trip so rich . Thank you Samila and Taxi Service Sri Lanka! !
86. I was able to enjoy my father and daughter traveling with my parents with peace of mind.
-2019/2/19 SS (Japan)
85. A quick trip, a clean car, and a friendly driver make a good trip!
84. Friendly and knowledgeable drivers! The depth of traveling alone for women!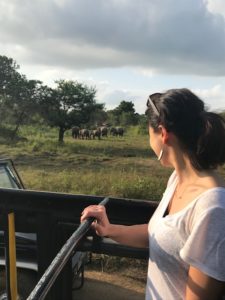 Dear Sri Lanka Taxi, thank you for this wonderful trip arrangement.
I even though that was your contact was just before the departure, Shinsha received a proposal tailored to the very rapid support us with various tastes My name Bring.
The driver, Pasan, was also very friendly and very good. He also taught me a lot about Sri Lanka's culture and made the journey deeper .
There are some places I couldn't see yet, so I would like to visit them again.
83. An encouraging driver who responds gently to troubles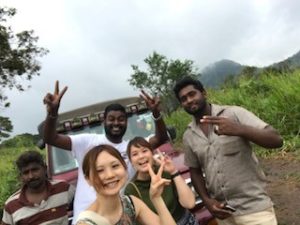 On my first trip to Sri Lanka , I took care of driver Manju for four days. Originally I was drunk, but Manju's driving was very gentle and I was always relieved . She always answered her requests with a smile and enjoyed tea factory, candy, Ayurveda, Dambulla, Jeep Safari, Sigiriya and Colombo. In particular, in the candy cancellation to the guest house, which has been reserved by themselves will be Lumpur, there was a happening that there would be no place to stay. Nevertheless, Manju smiled and said , "I'm OK, I know cheap hotels," and traveled around the various hotels. I think you were already tired at night. I was really sorry and thankful. There were many things , such as bad weather and happenings, but thanks to Manju, it was a great trip .
I'm really thankful to you!
81. Sri Lanka Taxi Service, which is all good for price, driver and support, is definitely!
80. A trip with plenty of local experiences that you can never taste on a tour!
79.  [ Premium Driver ] A serious driver who can expect further growth in the future
78. It was a great trip to meet a great driver.
77. Nice smile! Become the # 1 driver in Sri Lanka!
76. Active Family Travel!
75.  [ Premium driver ] 4 nights and 6 days around Bawa architecture by taxi charter
58. Quick response, cleanliness and kindness
56. From a driver to a travel companion! The price was also overwhelmingly advantageous
-2019/1/3 K (Japan)
54. Both the driver and the secretariat can respond with peace of mind!
-2019/1/3 S (Singapore)
* S recommended Ayurveda & restaurant information. See this article .
53. Sri Lanka full of wildlife!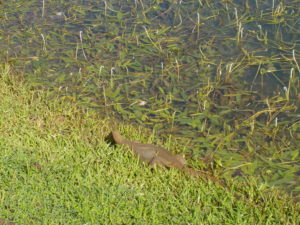 I took care of you for four days. I was able to go around various places and I think taxi was good.
*

Click here for

customer feedback

from

2018