Limited to customers! We have opened a Japanese help desk that you can use for free while traveling!
Thank you for always using. I'm Sena from Sri Lanka Taxi Service.
At Sri Lanka Taxi Service, there are currently three Japanese drivers enrolled, but there are many requests for nominations from customers, and it is not possible to provide Japanese drivers for all customers who have requested, "I want to use the Sri Lanka Taxi Service, but I'm really bad at English and I'm worried." (I'm sorry for the inconvenience, sorry,)
This time, to eliminate the uneasiness of such customers, in order to meet the demands of everyone that the Japanese support you want in the field, in Sri Lanka Taxi Service Customers limited to who sign up in, Japan Available for free We finally opened a help desk in Japanese ! ! ! And the superwoman Ishara, who is fluent in Japanese, surprised me! (Maybe my Japanese is better than me.)
Japanese help desk staff: Ishara(イシャラ)
Smile is very charming Ishara has a study abroad experience in Japan, not little to Sri Lanka Japanese test highest level of N1 level of holders in, most can speak fluent Japanese near-native order, anyone But you can use the help desk with confidence. Also, she is a superwoman who is graduated from University of Kelaniya, one of the most difficult national universities in Sri Lanka, and works as a Japanese interpreter on the Sri Lankan TV program of Yoshimoto's comedian , Zenjiron- san ! !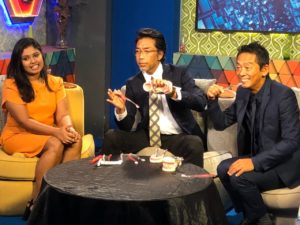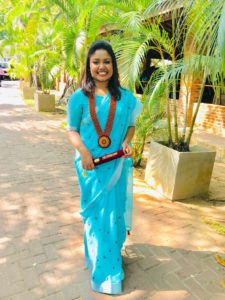 Ishala will support your trip gently, brightly and happily.
If you need local Japanese support such as "I can't tell the driver well in English, I want you to tell me instead." Yes, you can. If you install the Whats App app (an app like LINE in Japan), you can also exchange messages and calls from your mobile phone for free ( you can read and write kanji without problems so you can send messages normally) ). If you do not use a mobile phone locally, you can borrow the driver's mobile phone.
Customers who have applied for this service will receive a help desk phone number by e-mail before departure. (We are very sorry, but please note that this is a free service limited to the registered customer.)
We also accept requests for Japanese translation and translation into Sri Lanka. This is inquiry form please contact us from.
Sri Lanka Taxi Service wants to make your Sri Lanka life a wonderful experience that exceeds your expectations.