The Premium Driver Plan that promises the best trip

What is the Premium Driver Plan?
This is a plan that allows you to directly nominate a carefully selected top-class driver among drivers enrolled in the Sri Lanka Taxi Service.
What are the criteria for premium drivers?
Based on the following criteria, it will be determined by the comprehensive judgment of the local supervisor.
・Have been in charge of at least 10 tours in the past and have never received any complaints from customers.
・Receive 5 or more reviews from customers (3 or more Japanese drivers), all of which must be highly evaluated.
・The above items are required items, and comprehensive judgment that takes driving skills, knowledge, Japanese language skills and humanity into consideration.
What are the benefits of a premium driver plan?
・The nominated premium driver will be in charge of the tour with the highest priority.
If the driver changes without sickness, vehicle trouble, family reasons, etc., we will refund the difference from the normal fee.
・We guarantee 100% satisfaction.
If you are not satisfied with the premium driver after the tour, we will refund the difference from the regular price. I am so confident.
How much does a premium driver plan cost?
Since it differs depending on the time and tour contents, we will guide you along with the regular fee at the time of estimation and guidance.
Introduction of Premium Driver
Introducing the best drivers of the Sri Lanka Taxi Service.
Click on each driver in the premium driver list to scroll to the introduction of each driver.
<Premium Driver List>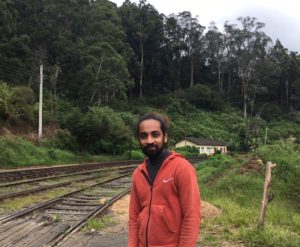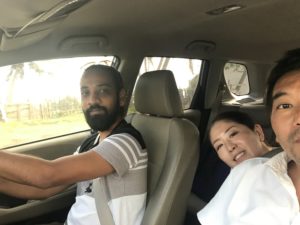 Asanka is a very smart leader driver who is the driver head of Sri Lanka Taxi Service. It has a professional guide license issued by the Sri Lanka Travel Association, and is especially well-versed in history, and Asanka's commentary is always entertaining.
7 reviews
(Customer voice No.42, No.60, No.67, No.71, No.93, No.101, No.123, No.127)
Here are some excerpts from Asanka: (Please check the voice of the customer for the full review.)
The explanation of Asanka's history along the way was really interesting and I could talk a lot. it was fun. In addition, the curry shop for lunch I was guided was also delicious.

I enjoyed talking with Asanka in the car. He left it alone and he answered me if I asked a question, so I felt the distance was very elegant. (Customers' voice No.127)
The driver, Asanka, was very attentive to me, and was very helpful in punctuality, confirming our wishes, and explaining carefully at sightseeing spots. I was able to make a special trip thanks to the driver Asanka. (Customers' voice No.123)
It was a hard itinerary, but I was never bored with the driver's transcendent driving technique. I'm really tired.

Mr. Asanka, a driver, also worked in Singapore and was very encouraging because he explained various things in easy-to-understand English.

You can rely on Asanka to introduce you to sightseeing spots along the way, or to take you to the right restaurant when you are hungry. It was a trip. (Customers' voice No. 101)
The driver in charge, Asanka, is a gentle and intelligent Sri Lanka twink.

He explained various things from history to trivial knowledge that is not included in the guidebook, making the trip twice more enjoyable.

He was especially familiar with the history of the capital and the Buddhist history from Anuradhapura to Polonnaruwa and Kandy.

The safari also talked about the elephant's ecology, and I was really surprised by its abundant knowledge. We helped with ticket purchases and arranged safaris, so we just followed Asanka, so it was really easy and I was able to spend with ease.

I had to worry about where to go several times, but with the right advice, I wasn't wasting time. (Customers' voice No.93)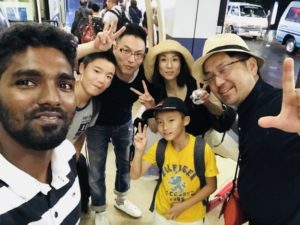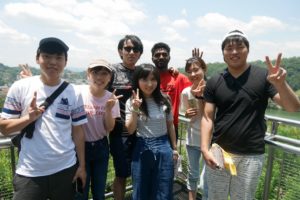 He is young and full of vitality. He is very enthusiastic about studying, especially his knowledge of Bawa architecture. It has the flexibility to respond flexibly to customer requests and is supported by all elderly men and women. Halaviins, which is especially popular with children, has been highly evaluated by customers with small children as saying that "contact with Haravinth was very useful for children's cultural experience and study."
Number of reviews acquired: 10
(Customer voice No.19, No.35, No.39, No.44, No.75, No.94, No.105, No.110, No.122, No.124)
Here are some excerpts from Haravinth reviews. (Please check the voice of the customer for the full review.)
The driver is Haravinth. I was very lucky. Haravinth was good. I had no idea about the land and I had arrived in Sri Lanka without much planning. He told me everything he had arranged and recommended spots along the way. He taught me everything I didn't know about the tip price, and he negotiated to reduce the tour price. I heard that the traffic situation in Sri Lanka was amazing, but it was safer to drive than a Japanese taxi. I also had two children, but I loved Haravinth and had a very good experience of talking about sports and studying English in the future. Haravinth nomination is recommended. When I go to Sri Lanka, the whole family wants to ask Haravinth. (Customers' voice No.44)
The driver who was taken care of Haravinth is a very calm and delicate person, who has taken good care of punctuality, confirmation of our hopes, and careful explanations at sightseeing spots. I was able to make a special trip thanks to the driver Haravinth. (Customers' voice No.124)
To be honest, it was a very hard schedule, but I was always saved by the arrangement that covered my wishes 100% on safe driving.

We visit a lot of places around the world, and we often use taxis and guides, but I think Haravinth was the most advanced driver. At first I was surprised that she was very young, but she was eager to study, so she was very knowledgeable and very impressed. Speaking neat and easy-to-understand English, communication was not a problem. (Customers' voice No.110)
The driver, Haravinth, was very helpful. Haravinth is a wonderful sportsman who did all the little work. Superman who solves everything. With a stable driving power, there was a sense of security and time was accurate。

Not only answering the request, but also telling me the view spots, I got many good photos.

Calls for Ayurveda time changes, breaks through crowded parking lots around parked cars, plays popular Sri Lankan songs, and plays the captain's cricket team. They showed me photos and really took care of them.
At Sigiriya Rock, where there are many tourists, we picked us up at the exit so we could find the car immediately. The shop in Ayurveda was at the end of a narrow alley, but I drove a very narrow wagon right in front of the shop and came in front of the shop.

As a student of photography, Haravinth's group photos were all wonderful. Really Superman. This was my first time in Sri Lanka, but I love Sri Lanka. When I go to Sri Lanka again, I would like to ask Haravinth! (Customers' voice No.35)