Complete guide to what to do at 2020 Sri Lanka Airport + points to travel at great value (meeting with driver, how to buy SIM card, exchange money, apply for taxi, apply for VISA)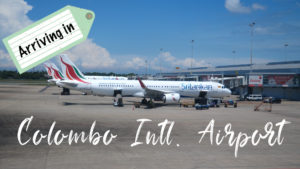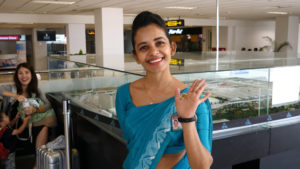 Bandaranaike International Airport, International Airport in Sri Lanka
Today I would like to give a comprehensive and thorough explanation of what to do when you arrive at the airport.
Here's what you should know about what you should do at the airport, what you should not do at the airport, and what you should do before coming to Sri Lanka.
<Table of Contents>
1.How to meet a driver at the airport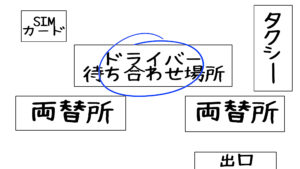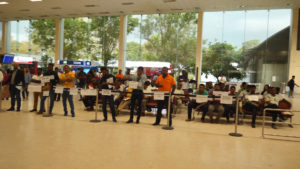 In Sri Lanka, where sightseeing spots are scattered throughout the country, it is best to charter a private car with a driver (taxi charter) as a way to save time and money and travel efficiently.
Related article "Before traveling, let's know this! Sightseeing guide for Sri Lanka 2020"
We often hear the voice of anxiety, "I reserved a driver in advance, but I'm worried about meeting at the airport. Where should I meet?"
But don't worry.
The arrival lobby in Sri Lanka is very small and the meeting place with the driver is decided.
After coming out of the arrival lobby, you will come out at the exchange office right in front of you, so when you pass through, the drivers will meet you with your name card.
In the case of our Sri Lanka Taxi Service, the driver knows the flight code of the customer in advance and constantly checks the flight status, so if there is a delay or transfer of the airplane, " If the driver is waiting, Don't worry if you don't. "
2. How to exchange money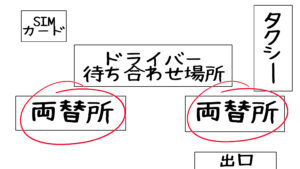 Sri Lanka uses Sri Lanka Rupee (LKR)
In Sri Lanka, there are hotels and tourist facilities with prices in USD, so can I use USD? There are many people who think that the settlement is basically Sri Lanka Rupee.
Credit cards can be used almost everywhere in large cities such as Colombo and large hotels, but credit cards such as World Heritage facilities such as Sigiriya Rock, other tourist spots, local restaurants can not be used, and cash settlement in Sri Lanka Rupee is common Therefore, it is necessary to exchange the amount of money that has been worn to some extent.
So where should we exchange money?
This is the Airport.
In general, airports tend to think that the exchange rate is bad, but in Sri Lanka it is the same as a currency exchange office in the city, and sometimes the airport has a better exchange rate.
There are no money exchange offices in the city, and jewelers also take charge of money exchange offices. It would be better to exchange money at the airport.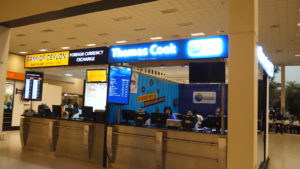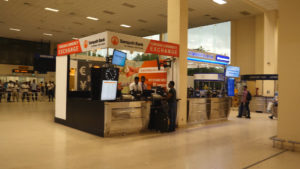 There are many exchange offices at the airport, and people often ask "Where is the best?"
Everywhere is the same. (It's like, let's put them together)
So you can exchange money anywhere.
One thing to keep in mind is that the remaining Sri Lanka Rupee may not be able to return to a circle. (It depends on the stock status, but it may be declined.)
Also, please note that it is not a good idea to exchange more money than necessary because it will be a very bad rate even if you return it.
3.How to buy a SIM card (value deals)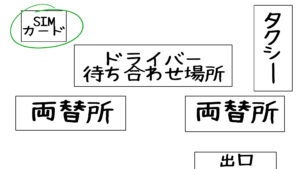 Regarding SIM cards, there are many questions such as "Why should I have a SIM card?" "Which company is good?" "Where should I buy?"
Question 1: Should I have a SIM card?
You should definitely have a SIM card.
The price is very cheap.
The Wi-Fi environment in Sri Lanka is very poor, with no connection at all.
Some hotels and taxi companies claim to have Wi-Fi, but if you leave Colombo a little, it is often useless.
I'd like to upload photos and videos taken to S NS immediately.
You want to find a good restaurant while on the move.
So in Sri Lanka you buy a SIM card, but that's the best. (Remember to unlock the SIM lock in advance if you carry a carrier!)
In addition, domestic calls (about 30 minutes) and international calls (about 10 minutes) are also provided, so you can contact the driver when the telephone environment is bad, or at the overseas desk of the credit card company in the event of an accident or injury. You will have enough talk time to call and say "call back!"
Question 2: Which SIM company is best?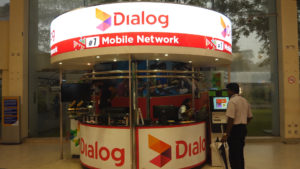 Choose Dialog without hesitation!
Dialog is the largest telecommunications company in Sri Lanka and has the most stable communications.
Even if you are not in a big city, you can spend time without stress by connecting the Internet quickly.
Question 3: Where should I buy?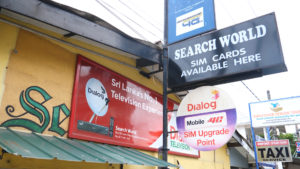 By far, the best is to buy in the city, but there is no problem buying at the airport.
First, let's look at the airport plan.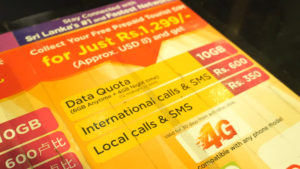 There is only one plan at the airport.
The price is only 10GB for LKR 1,299- (about 780 yen).
Cheap! ! ! ! !
Yes, it is cheap. But note that there is a system unique to Sri Lanka.
10GB is not always available, but the total of 6GB for Anytime and 4GB for Nighttime is 10GB.
Anytime ?? Night time ??
It will be.
Anytime can be used 24 hours a day, literally, while Night time means the hours from midnight to 8:00 in the morning.
Switching between Anytime and Night time is automatically switched according to the usage time, and Night time data capacity is consumed preferentially by Night time data capacity.
6GB is enough for about a week of travel, but for those who want to upload videos, 6GB is not enough! ! Some people may say.
If you run out of data, you can add more in the city (see below for details), but I'm convinced that Anytime will run out of capacity first and Nighttime will have more space.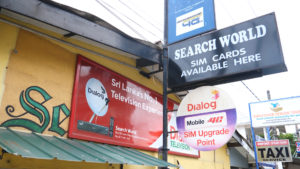 And unfortunately, it is not always possible to refill Anytime data, which often wastes Nighttime data capacity.
Therefore, it is recommended to use large amounts of data, such as uploading and downloading videos, when moving to a tourist spot early in the morning, such as in a taxi.
When traveling from Japan to Sri Lanka, most people wake up early in Sri Lanka because of the time difference of three and a half hours.
In addition, when going to various tourist spots, there are many cases of departure at 6:00 or 7:00 in the morning, and surprisingly the night time capacity consumption timing is in the morning, so please use it well.
Here is the price list for purchasing SIM cards in town. (I'm sorry it's hard to see.)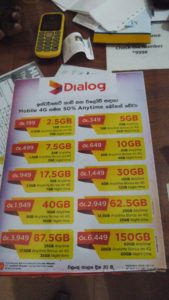 There are plenty of plans and it's slightly cheaper than the airport.
However, the price of the display is a fee for data only when purchasing additional data, etc.If you first buy a SIM card, in addition to the display fee, add LKR 200 (about 120 yen) as a SIM card body purchase fee takes. Either way, it's not a big amount.
If it is a price plan close to the plan at the airport.
Data plan LKR949- + SIM main unit LKR200- total LKR1,149- (about 690 yen)
<Total 17.5GB>
Anytime 7GB
Night-time 7GB
Anytime Bonus 4GB
So, you can see that there is a lot of capacity that can be used as much as 7 GB in addition to being cheaper than the airport.
Here comes a new Anytime Bonus, which will replenish additional data if the capacity of Anytime or Night-time is exhausted, which is basically the same as Anytime. (It is difficult to write a mystery,)
Also, as explained in the airport plan, if data is lost, you can replenish data at shops in the city. Don't worry, there are SIM shops all over the city.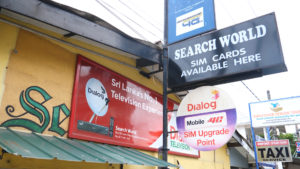 So, if you want to buy a SIM card at a reasonable price because you want to use a fair amount of data, it is recommended that you buy it in the city, not in the city airport.
However, there are disadvantages for shops in the city.
That is, the
store staff may not speak English, and if you are alone, communication is difficult.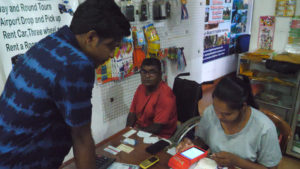 If you have a driver, you can ask the driver if you have one, so there will be no problem because it will correspond with the shop's people instead, but if you visit the shop alone and buy a SIM card, the hurdle is quite high . If you have purchased a SIM card but have trouble connecting, such as when you have trouble connecting, it is quite difficult to exchange confirmations. .
So, if you don't have a hired driver or you think the hurdles are going to be a bit high, don't worry about buying a SIM card at the airport.
4. How to apply for a taxi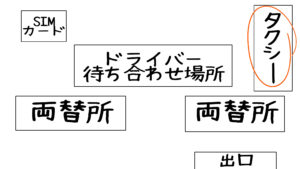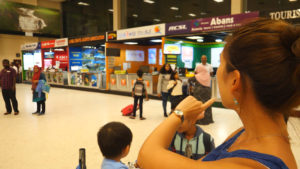 When you arrive at the arrival gate at the airport, there are taxi counters on your right.
Since arrival at the airport is late at night, taxi charters are applying from the next day, and quite a few people have to travel to the hotel by themselves.
In such a case, arrange a taxi to the hotel at the taxi counter.
There are many taxi companies, but as always, the fare is the same,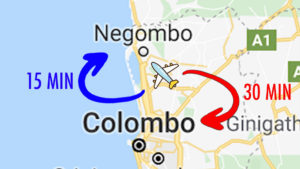 LKR2,500- up to Negombo
LKR 3,500- until Colombo
It has become.
Just tell the counter and tell the hotel.
It is open 24 hours a day, so you can use a credit card.
By the way, if you take an inn near the airport on the first day and go sightseeing the next day, we recommend a hotel near the airport or a hotel in Negombo rather than a hotel in Colombo.
Colombo is farther than Sigiriya than Negombo, and there is a risk that pick-up is delayed due to heavy traffic in the morning and that it takes extra time to get to sightseeing spots due to heavy traffic.
Also, sometimes a taxi driver at the airport says, "I'll make it cheaper so I'll show you myself the next day."
The price of the first presentation is cheap, but it asks for fine money such as high speed fee, gasoline fee, accommodation fee, etc.There is no way or spot other than Negombo / Colombo, souvenir that you can get a kickback Since almost 100% of troubles such as driving to a shop occur, save time and money and reduce unnecessary stress by asking tourist taxi charters to a professional company.
5.How to apply for a visa (the easiest way)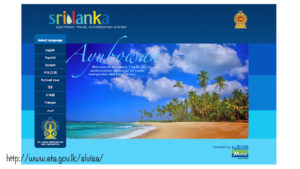 If you are traveling from Japan to Sri Lanka, you need a tourist visa.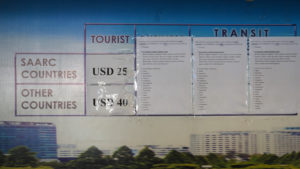 That said, visa fees are currently free in some target countries in Sri Lanka until January 31, 2020. (However, only a 1 month tourist visa)
Of course, visa is free for Japan only!
Visas are free, but procedures are required.
There are two procedures: online in advance or at the airport upon arrival.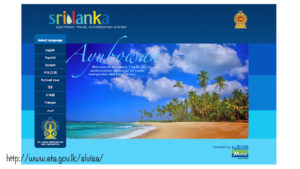 Which is better?
It is much easier to do it at the airport.
It only takes about 30 seconds for each group to get stamped by passport at visa counter. Ends literally in seconds.
There are many input items for online application and it is quite troublesome.
If you still want to pre-order online, please click here.
* Regarding online visa application, there are also many vicious intermediaries that issue advertisements that falsely state " official visa application " on the Internet (I think that Google often accepted such advertisements, but) Please be careful.
<Lots of fake sites>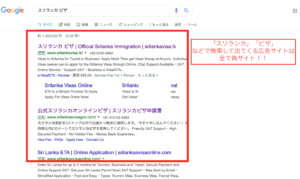 Here is the image of the real official Top page.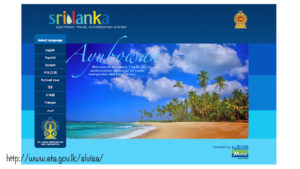 We will be consulted for damages by our customers, but please note that many companies do not have bases in Sri Lanka, and if you pay without knowing it will never return money. (If you think about it, there is no way for the Sri Lankan government to advertise a visa application page.)
The official page is the URL below. Again just in case.
Official URL for Sri Lanka visa application: http://www.eta.gov.lk/slvisa/
6.It is troublesome to read! For those who are going to explain all of this content in a video!
For those who have read this far and those who have been skipped so far by page scrolling (laughs), this content is Sena's Youtube channel「Sena`s Trip Tips」Please see here for more information. (It is an English video, but there are Japanese subtitles, so please turn on the subtitles in the YouTube setting and see)
We will be distributing useful information not only for Sri Lanka, but also for other countries in the future.
Secure Sri Lanka! Comfortable! And I want to travel at a great price!
Please contact Sri Lanka Taxi Service by all means.
Let's all have a good trip! !